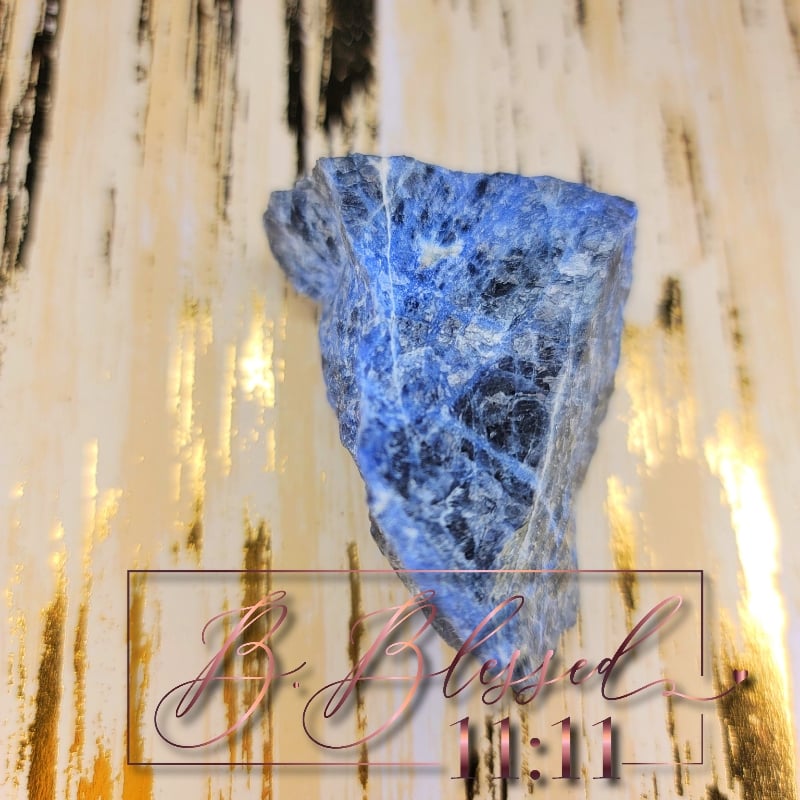 Sodalite can be a life changing stone, it is recognised as the most powerful crystal for dissolving guilt, fear and general self punishment. It bridges the gap between your heart and your mind bringing clarity to mental confusion and inner peace to a rowdy mind.
It is great for someone lacking confidence as it encourages high self esteem and acceptance of self.
It's a brilliant Crystal for people who suffer anxiety or panic attacks, it can bring deep peace and emotional balance.
It is good for healing damaged relationships of all kinds, it helps bring solutions to disagreements. An excellent stone to enhance all communication skills. It also helps us dump old behaviour/thought patterns that no longer serve us.